Part 1 of 4: Workforce Development Workshop | Improving Communication - November 9th 1 PM - 4 PM
Thu, November 9, 2023, 1:00 PM (AST)
Startup Zone
31 Queen St
Charlottetown, PE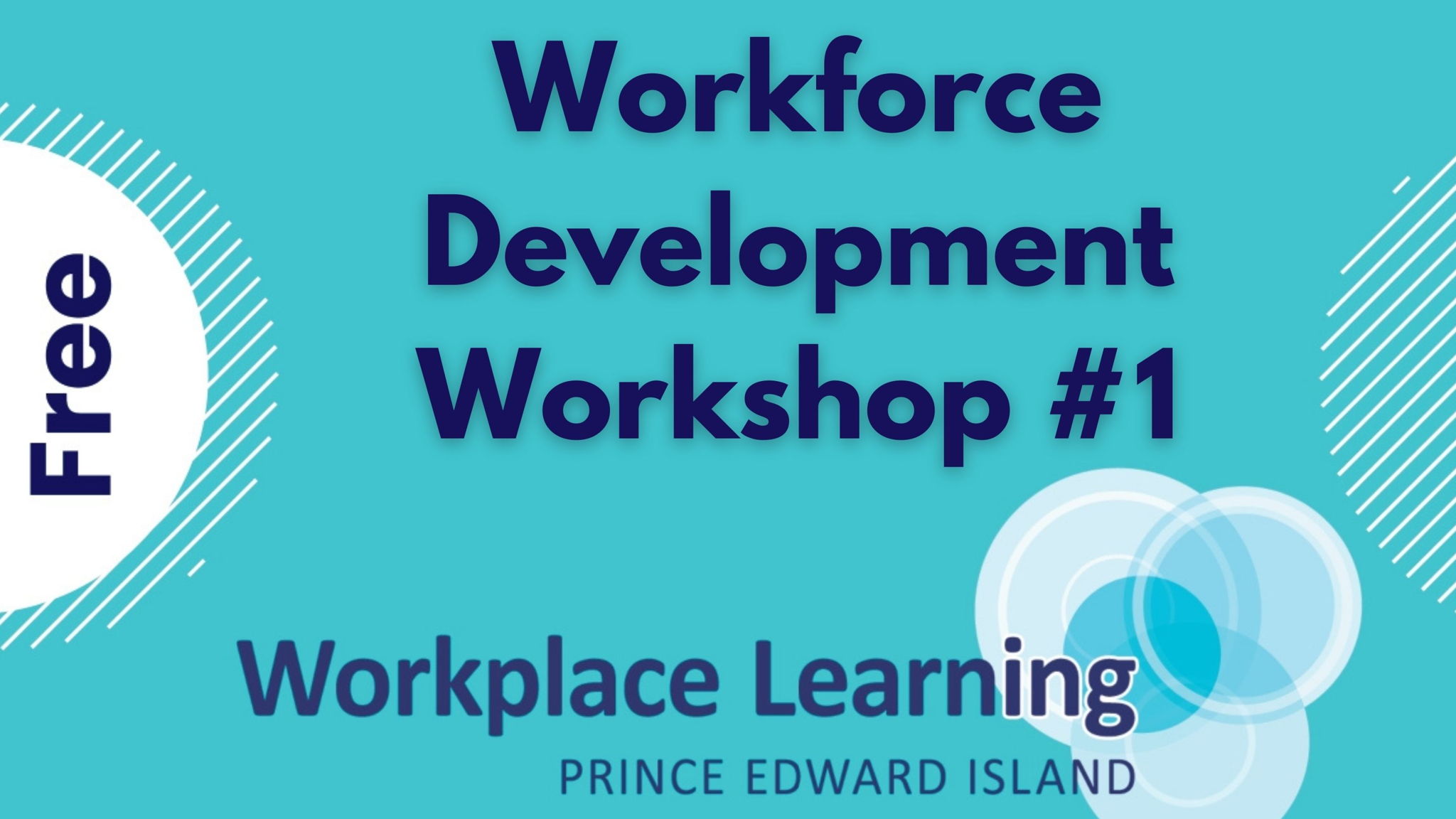 A GREAT OPPORTUNITY FOR BOTH EMPLOYER'S AND EMPLOYEE'S TO INCREASE THEIR SKILLS AND KNOWLEDGE
Join Workplace Learning PEI (WLPEI), a non-profit organization committed to enhancing workforce development, for a transformative series of free workshops aimed at empowering Island employers and their employees. These workshops are designed to bolster vital employability skills, spotlighting the significance of both hard and soft skills essential for thriving in the workplace.
About the Event:
WLPEI proudly presents a collection of skill-enhancing workshops, tailored to employers seeking a refresher, new hires embarking on their professional journey, or existing employees aspiring to amplify their workplace prowess. These workshops are geared toward harnessing current strengths and identifying growth opportunities, regardless of your role or experience level.
About Part 1: Enhancing Communication Skills:
In this engaging half-day workshop, we will unravel the intricacies of communication and empower you with the tools to express thoughts and ideas with clarity and impact. Whether it's verbal, non-verbal, written, or visual communication, mastering these skills is essential for cultivating robust working relationships and navigating the complexities of a dynamic work environment.
What to Expect:
Through a blend of interactive activities, thought-provoking discussions, and expert-guided conversations, you'll gain practical insights and techniques to elevate your communication prowess. We'll explore the art of active listening, ensuring that you not only hear what's being said but also grasp the nuances that might remain unspoken.
Key Workshop Highlights:
Express Yourself Confidently: Learn how to articulate your thoughts effectively, ensuring your message is understood and resonates with your audience.
Non-Verbal Communication: Uncover the power of body language, facial expressions, and gestures in conveying messages and building rapport
Written Communication Excellence: Hone your writing skills to craft clear, concise, and impactful messages, whether in emails, reports, or other written forms.
Visual Communication: Understand the role of visual aids, graphs, and imagery in enhancing the impact of your presentations and reports.
Active Listening Mastery: Develop the ability to truly listen, comprehend, and respond to others, fostering deeper connections and understanding.
Navigating Difficult Conversations: Learn strategies to approach challenging discussions with empathy, professionalism, and effective communication techniques.
Building Rapport and Relationships: Cultivate techniques to build rapport, resolve conflicts, and forge strong relationships with colleagues and clients.
Join us for Part 1 of the Workplace Learning PEI workshop series, where you'll unlock the secrets to becoming a skilled and impactful communicator. RSVP now and embark on a journey of professional growth and excellence in communication.
(Note: This event is part of a 4-part series. Participation in other parts is encouraged for a comprehensive skill-building experience.)
---