Part 2 of 4: Workforce Development Workshop | Staying Motivated at Work - November 16th 1 PM - 4 PM
Thu, November 16, 2023, 1:00 PM (AST)
Startup Zone
31 Queen St
Charlottetown, PE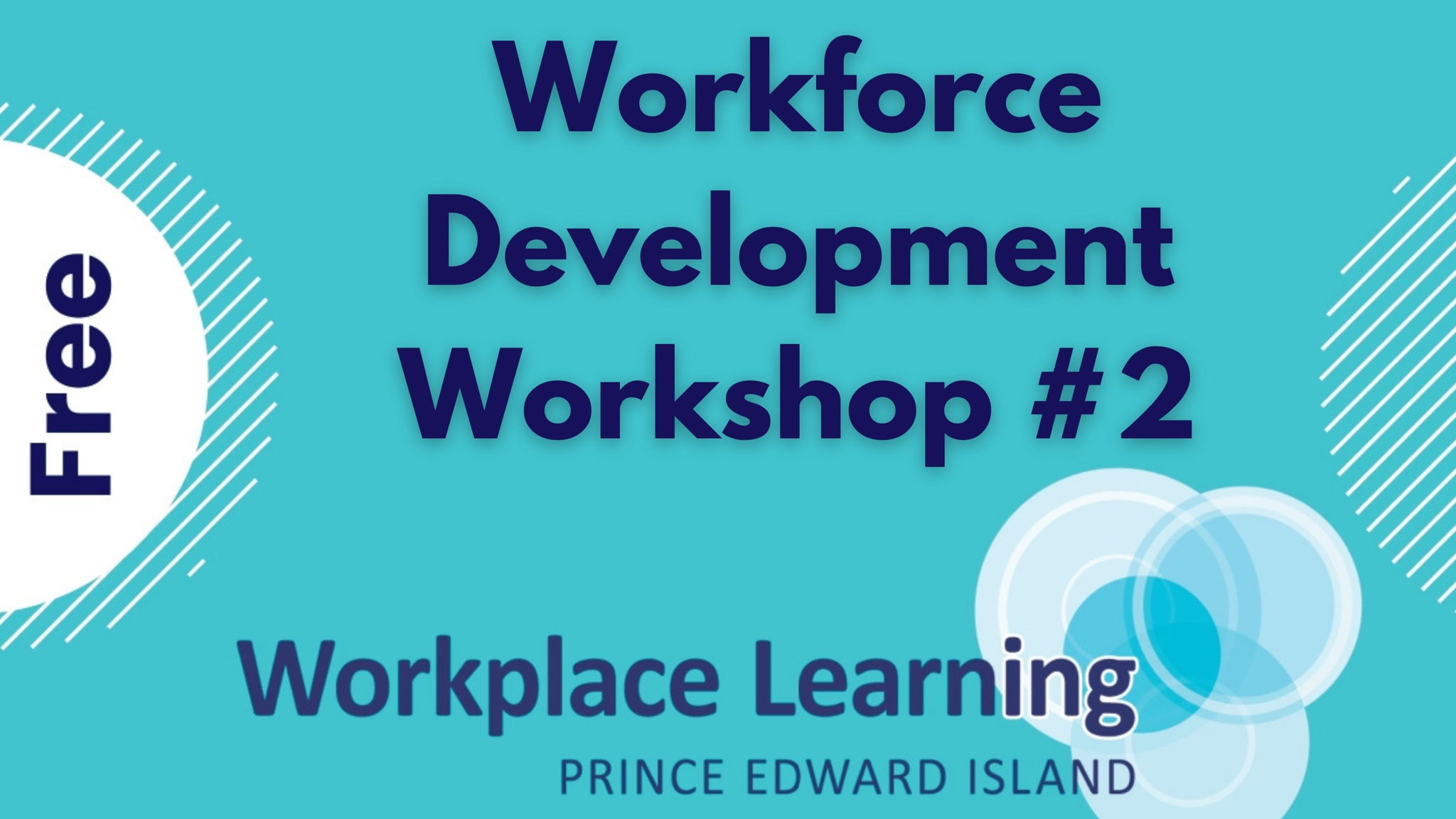 A GREAT OPPORTUNITY FOR BOTH EMPLOYER'S AND EMPLOYEE'S TO INCREASE THEIR SKILLS AND KNOWLEDGE
Join Workplace Learning PEI (WLPEI), a non-profit organization committed to enhancing workforce development, for a transformative series of free workshops aimed at empowering Island employers and their employees. These workshops are designed to bolster vital employability skills, spotlighting the significance of both hard and soft skills essential for thriving in the workplace.
About the Event:
WLPEI proudly presents a collection of skill-enhancing workshops, tailored to employers seeking a refresher, new hires embarking on their professional journey, or existing employees aspiring to amplify their workplace prowess. These workshops are geared toward harnessing current strengths and identifying growth opportunities, regardless of your role or experience level.
About Part 2: Staying Motivated at Work
In this engaging half-day workshop, we unravel the key elements of workplace motivation. Discover how to set and surpass high standards, exhibit initiative, and fuel your drive for excellence, even in the face of challenges.
What to Expect:
Through a blend of interactive activities, insightful discussions, and expert-guided conversations, you'll gain practical techniques to elevate your motivation levels. Whether you're a new hire, a seasoned employee, or an employer seeking to inspire your team, this workshop offers actionable insights to boost your enthusiasm and drive.
Key Workshop Highlights:
Defining Workplace Motivation: Understand the essence of motivation, why it matters, and how it directly impacts your performance and career growth.
Setting and Achieving Goals: Learn the art of setting achievable and aspirational goals that drive your commitment to excellence.
Initiative and Self-Direction: Cultivate the ability to take proactive steps, embrace challenges, and go the extra mile to exceed expectations.
Perseverance and Resilience: Develop strategies to maintain motivation even when faced with setbacks or obstacles in the workplace.
Inspiring Others: If you're in a leadership role, learn techniques to inspire and motivate your team, creating a culture of collective achievement.
Maintaining Long-Term Motivation: Discover sustainable ways to keep your enthusiasm alive throughout your career journey.
Join us for Part 2 of the Workplace Learning PEI workshop series, where you'll gain valuable insights to cultivate unwavering motivation and elevate your professional performance. Secure your spot now to embark on a journey of growth and excellence.
(Note: This event is part of a 4-part series. Participation in other parts is encouraged for a comprehensive skill-building experience.)
---