Part 3 of 4: Workforce Development Workshop | Time Management - November 23rd 1 PM - 4 PM
Thu, November 23, 2023, 1:00 PM (AST)
Startup Zone
31 Queen St
Charlottetown, PE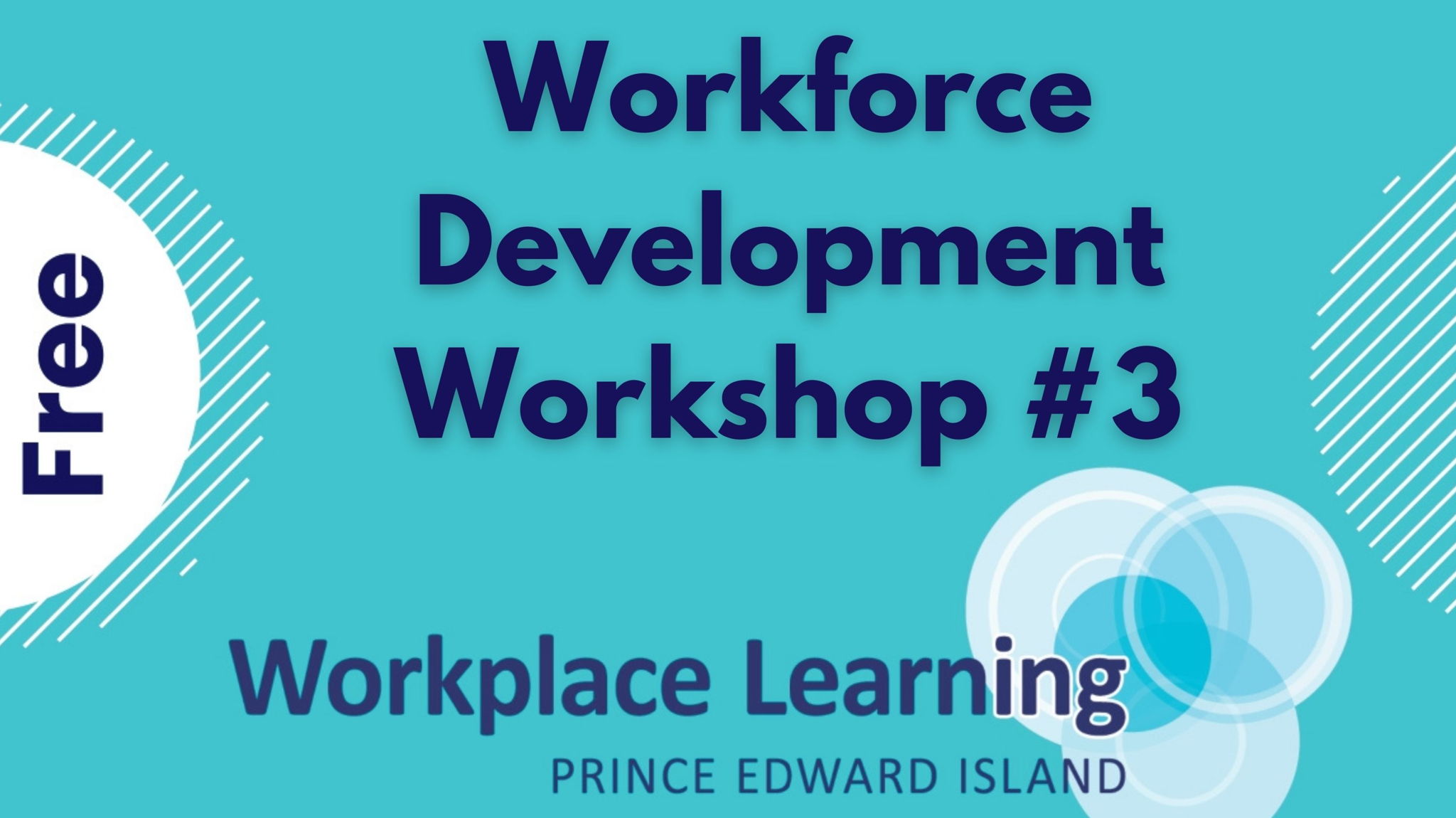 A GREAT OPPORTUNITY FOR BOTH EMPLOYER'S AND EMPLOYEE'S TO INCREASE THEIR SKILLS AND KNOWLEDGE
Join Workplace Learning PEI (WLPEI), a non-profit organization committed to enhancing workforce development, for a transformative series of free workshops aimed at empowering Island employers and their employees. These workshops are designed to bolster vital employability skills, spotlighting the significance of both hard and soft skills essential for thriving in the workplace.
About the Event:
WLPEI proudly presents a collection of skill-enhancing workshops, tailored to employers seeking a refresher, new hires embarking on their professional journey, or existing employees aspiring to amplify their workplace prowess. These workshops are geared toward harnessing current strengths and identifying growth opportunities, regardless of your role or experience level.
About Part 3: Time Management
In this immersive half-day workshop, we explore the art of managing your time efficiently and prioritizing tasks for maximum impact. Time is a valuable resource, and mastering its allocation is key to achieving both personal and professional success.
What to Expect:
Through engaging activities, insightful discussions, and expert-led conversations, you'll acquire practical techniques to enhance your time management skills. Whether you're a multitasking professional, an ambitious entrepreneur, or a team leader striving for efficient workflows, this workshop is tailored to boost your productivity.
Key Workshop Highlights:
Prioritization and Planning: Learn the importance of setting priorities, creating schedules, and organizing tasks to maximize your daily output.
Effective Goal Alignment: Discover how aligning your tasks with your overarching goals can lead to more focused and purpose-driven work.
Time-Blocking Strategies: Master the technique of time blocking to structure your day into focused work segments, boosting concentration and results.
Managing Distractions: Explore methods to minimize distractions and interruptions, allowing you to maintain focus on your core tasks.
Efficient Task Delegation: If you're in a leadership role, learn the art of delegating tasks to empower your team and optimize productivity.
Proactive Decision Making: Develop decision-making strategies that ensure you allocate your time to tasks that provide the most value.
Join us for Part 3 of the Workplace Learning PEI workshop series, where you'll gain invaluable insights to master time management and elevate your productivity. Secure your spot now to embark on a journey of growth and excellence.
(Note: This event is part of a 4-part series. Participation in other parts is encouraged for a comprehensive skill-building experience.)
---