Part 4 of 4: Workforce Development Workshop | Stress management - November 30th 1 PM - 4 PM
Thu, November 30, 2023, 1:00 PM (AST)
Startup Zone
31 Queen St
Charlottetown, PE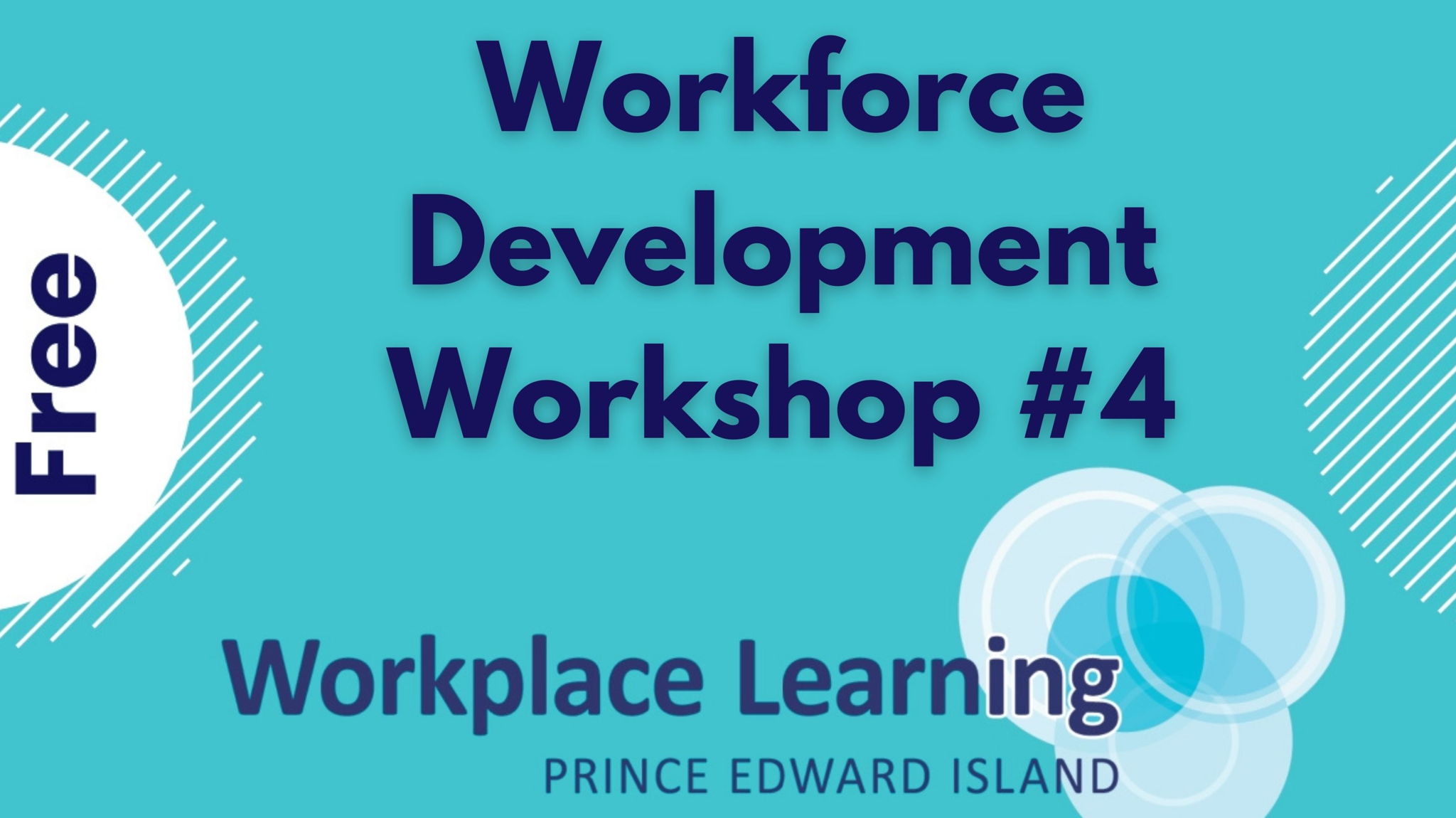 A GREAT OPPORTUNITY FOR BOTH EMPLOYER'S AND EMPLOYEE'S TO INCREASE THEIR SKILLS AND KNOWLEDGE
Join Workplace Learning PEI (WLPEI), a non-profit organization committed to enhancing workforce development, for a transformative series of free workshops aimed at empowering Island employers and their employees. These workshops are designed to bolster vital employability skills, spotlighting the significance of both hard and soft skills essential for thriving in the workplace.
About the Event:
WLPEI proudly presents a collection of skill-enhancing workshops, tailored to employers seeking a refresher, new hires embarking on their professional journey, or existing employees aspiring to amplify their workplace prowess. These workshops are geared toward harnessing current strengths and identifying growth opportunities, regardless of your role or experience level.
About Part 4: Stress Management
In this empowering half-day workshop, we address the crucial topic of stress management. Learn to identify stressors, implement coping strategies, and maintain peak performance while nurturing your mental and emotional health.
What to Expect:
Through interactive exercises, insightful discussions, and expert-guided conversations, you'll gain practical techniques to manage stress effectively. Whether you're a dedicated team member, a proactive manager, or an individual seeking personal growth, this workshop offers strategies to thrive amidst pressure.
Key Workshop Highlights:
Understanding Workplace Stress: Gain insights into the various stressors that impact your work life and learn to distinguish between positive and negative stress.
Identifying Stress Triggers: Develop the ability to identify specific situations, tasks, or environments that contribute to your stress levels.
Coping Mechanisms: Explore a range of coping strategies, from relaxation techniques to mindfulness practices, that help you manage stress proactively.
Resilience Building: Learn how to bounce back from setbacks, adapt to change, and build resilience that enables you to thrive in the face of challenges.
Balancing Work and Well-being: Discover strategies to strike a healthy balance between work responsibilities and personal well-being.
Creating a Supportive Environment: If you're a leader, understand your role in fostering a supportive and stress-resilient workplace culture.
Join us for Part 4 and the final part of the Workplace Learning PEI workshop series, where you'll gain valuable insights to navigate stress effectively and foster resilience. Secure your spot now to embark on a journey of growth and well-being.
---